Denodo, the leaders in Data Virtualisation.
With more than 20 years of innovation, Denodo is an industry leader, offering enterprise-grade data virtualisation with an easy-to-use interface.
BITanium brings value to many industries, including financial services, retail, mining, and healthcare, by leveraging Denodo's Data Virtualisation capabilities.
Abstracting away from complexity
Denodo provides a single interface into your data that can be utilised with basic SQL knowledge, regardless of the underlying technology.
By creating an abstraction layer, Denodo offers a logical view of your data that aligns with
business use rather than being concerned about any given technology.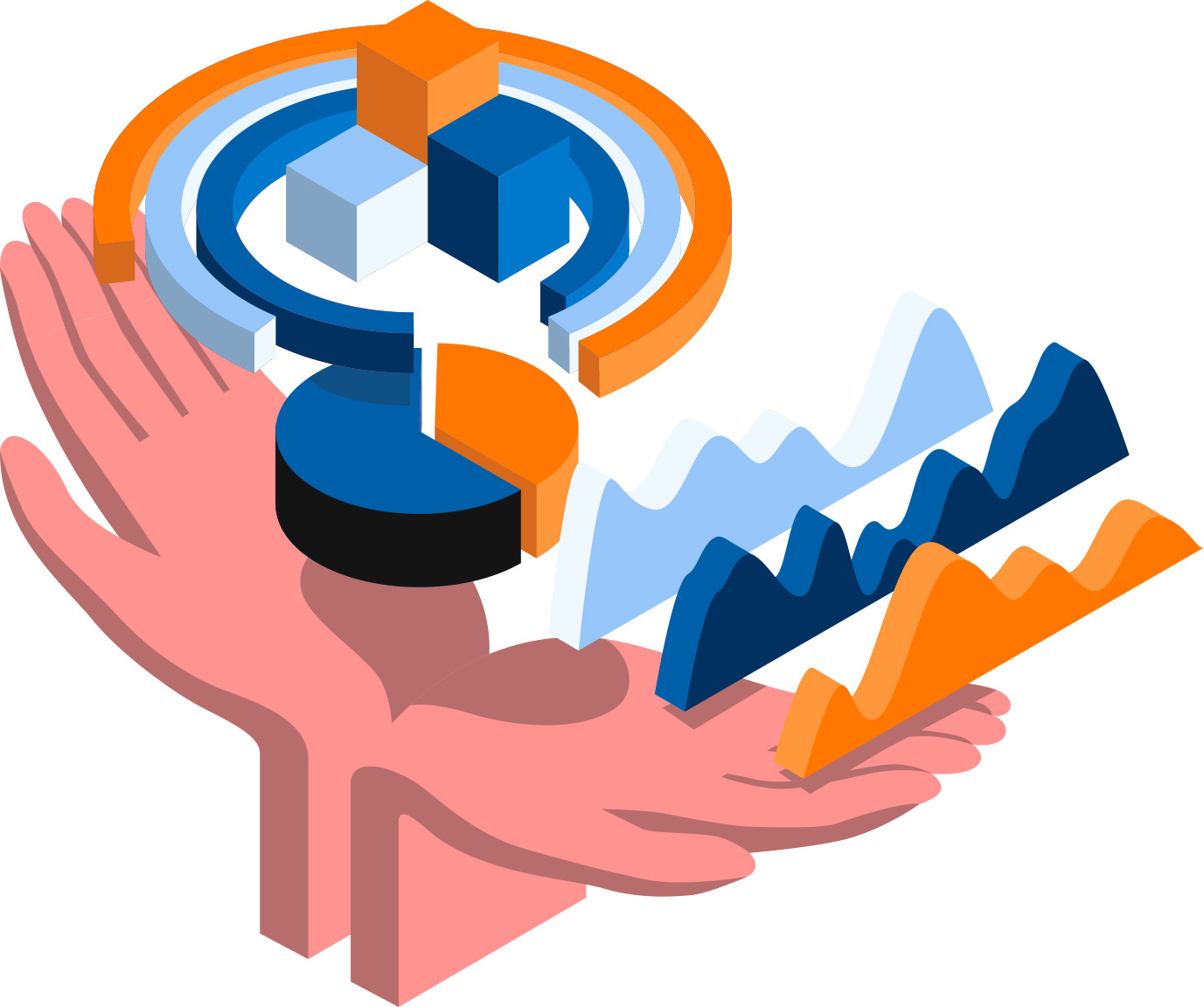 Data virtualisation hides the complexities of accessing data from the underlying data systems, their formats, and structures. Regardless of whether these are traditional databases, unstructured data streams, APIs, or even Excel, data abstraction simply turns them into simple SQL data structures that can be accessed with ease.
Unlike ETL, data virtualisation does not need to "collect" the data into a separate repository in order to transform it into the destination format. It handles the transformation and aggregation on-the-fly, meaning faster processing – even when combined with existing ETL environments!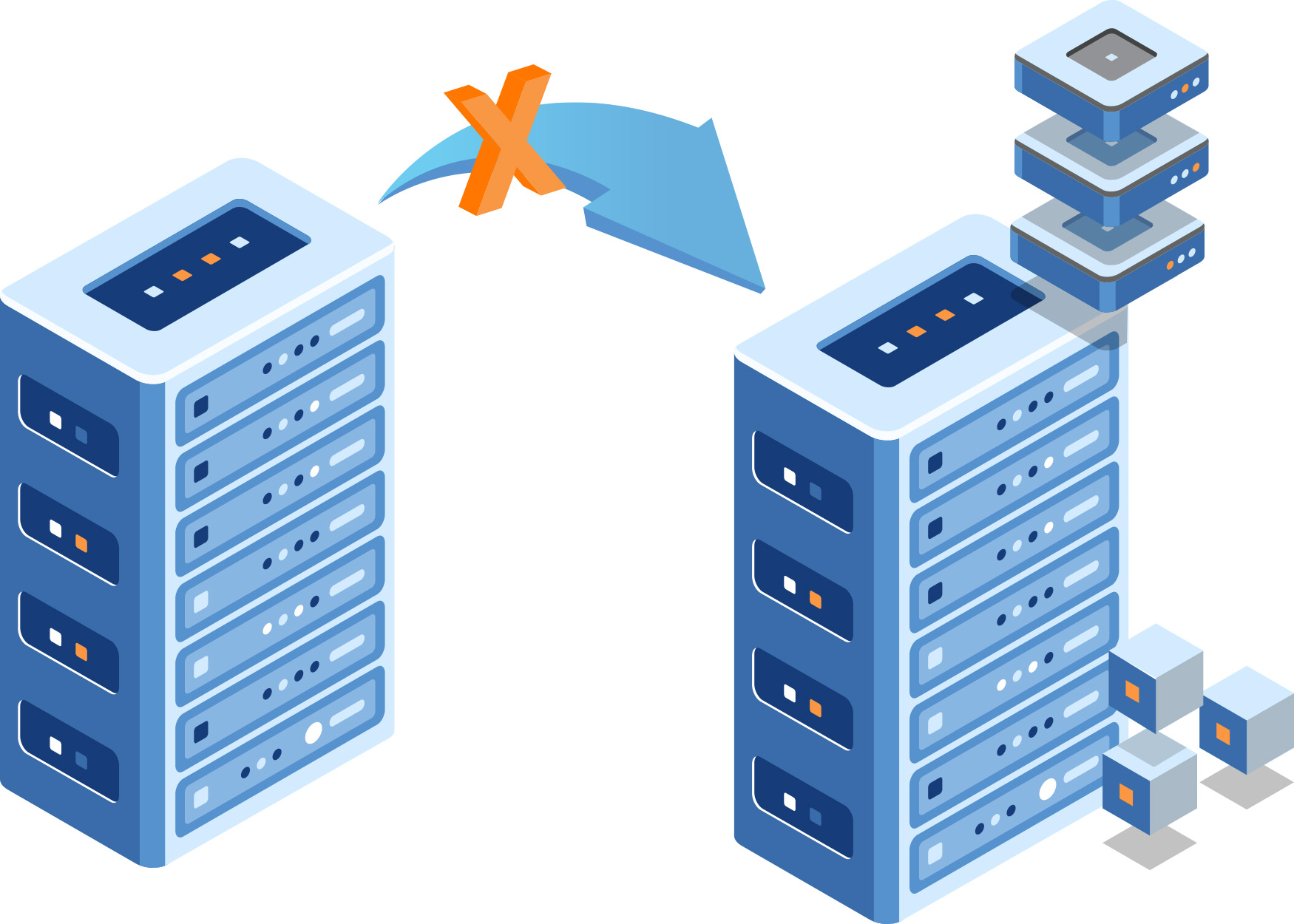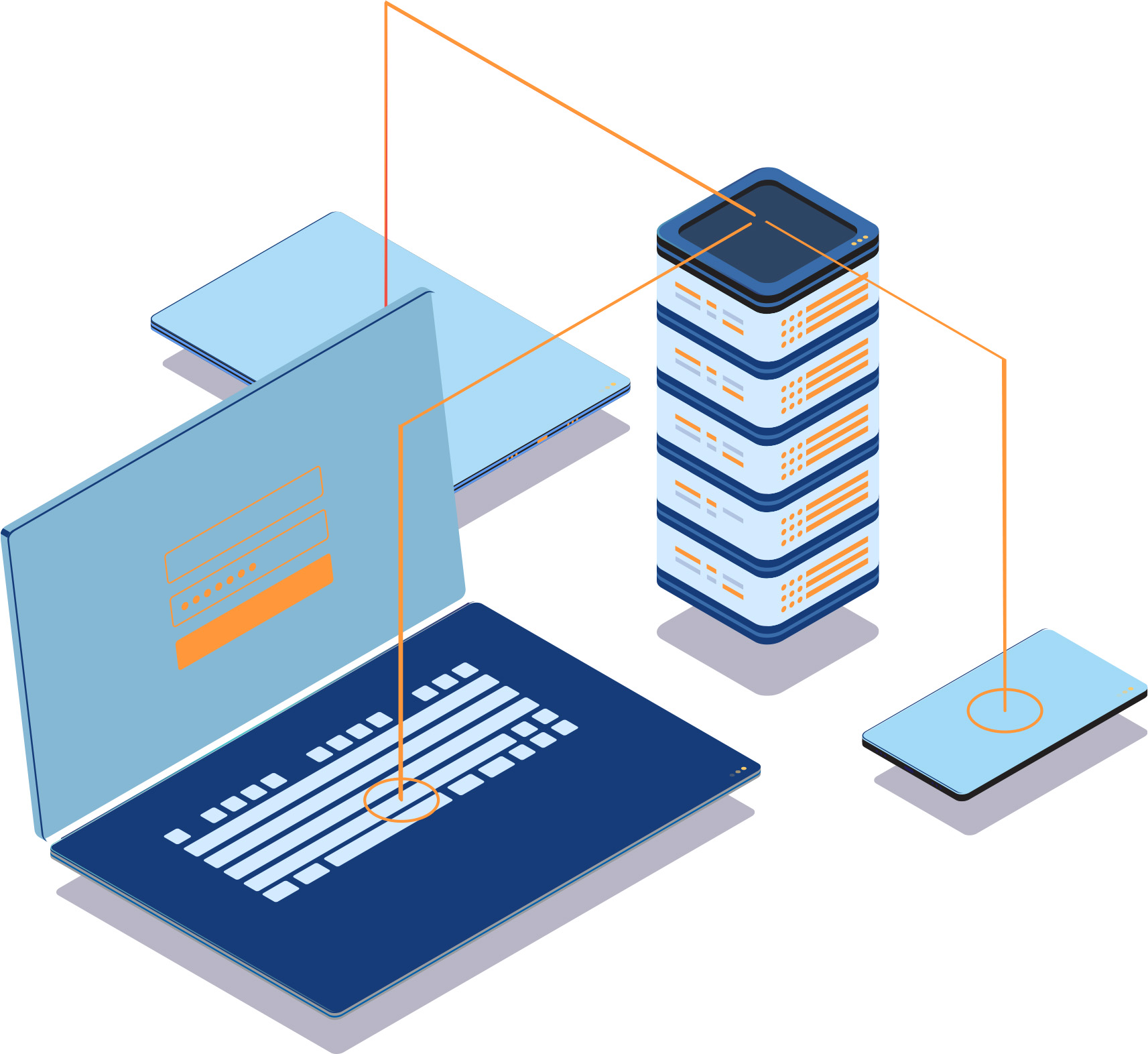 Since data virtualisation "connects" to the underlying data sources in real-time, it delivers up-to-the-minute data to the business users within their applications. No more having to wait for tomorrow to see how sales are doing today.
Data virtualisation's view-based approach delivers agility when underlying sources are added, removed, or changed. Suddenly IT is able to respond to business much faster, delivering data insights on demand.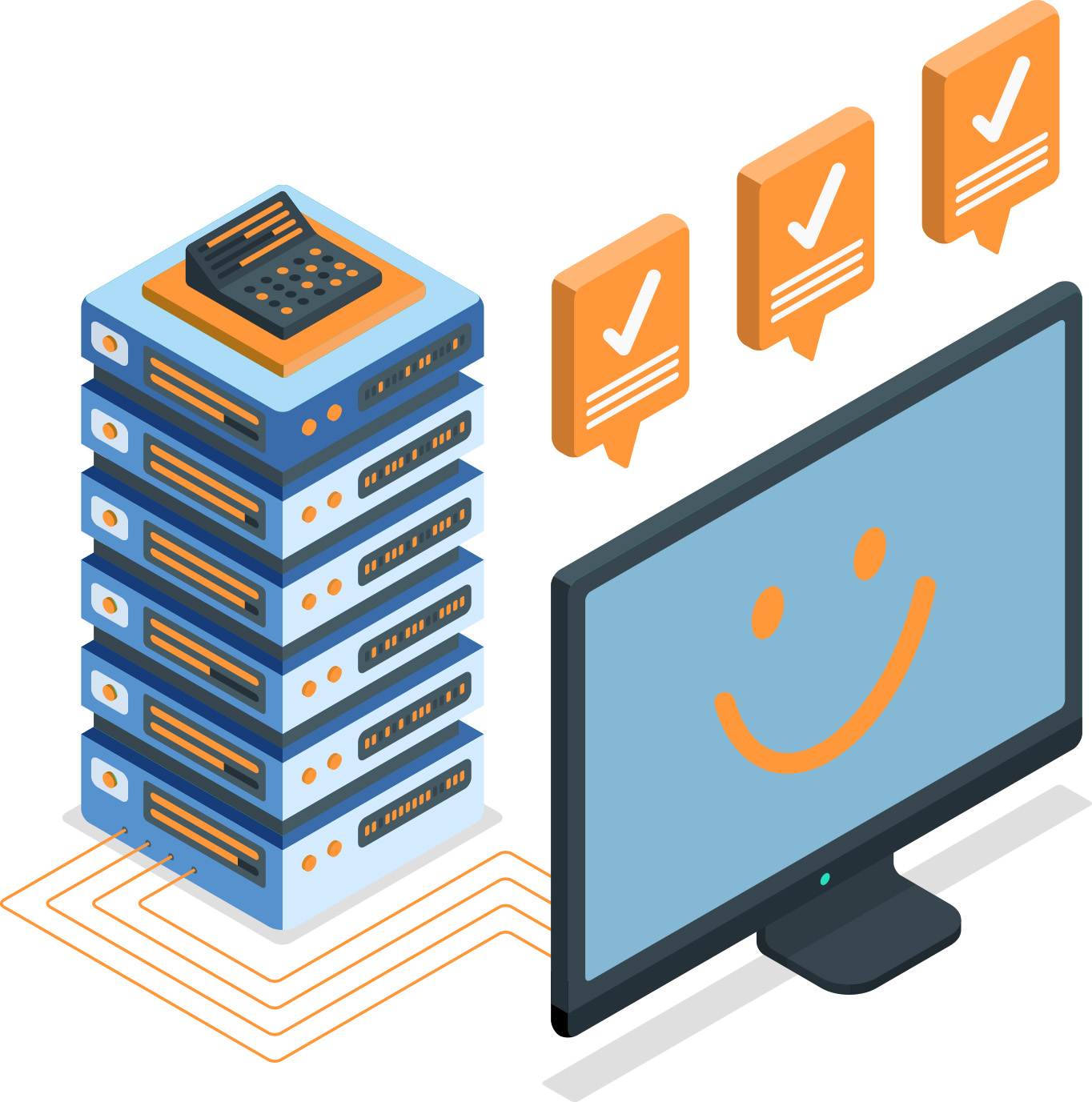 A complete data virtualisation architecture
Denodo contains all the capabilities that businesses require to implement a logical data fabric, including a dynamic data catalog for semantic search and enterprise-wide data governance, industry-leading query acceleration powered by machine learning, automated infrastructure management for multi-cloud and hybrid-cloud scenarios and embedded data preparation capabilities for self-service analytics, to help bridge the gap between IT and business.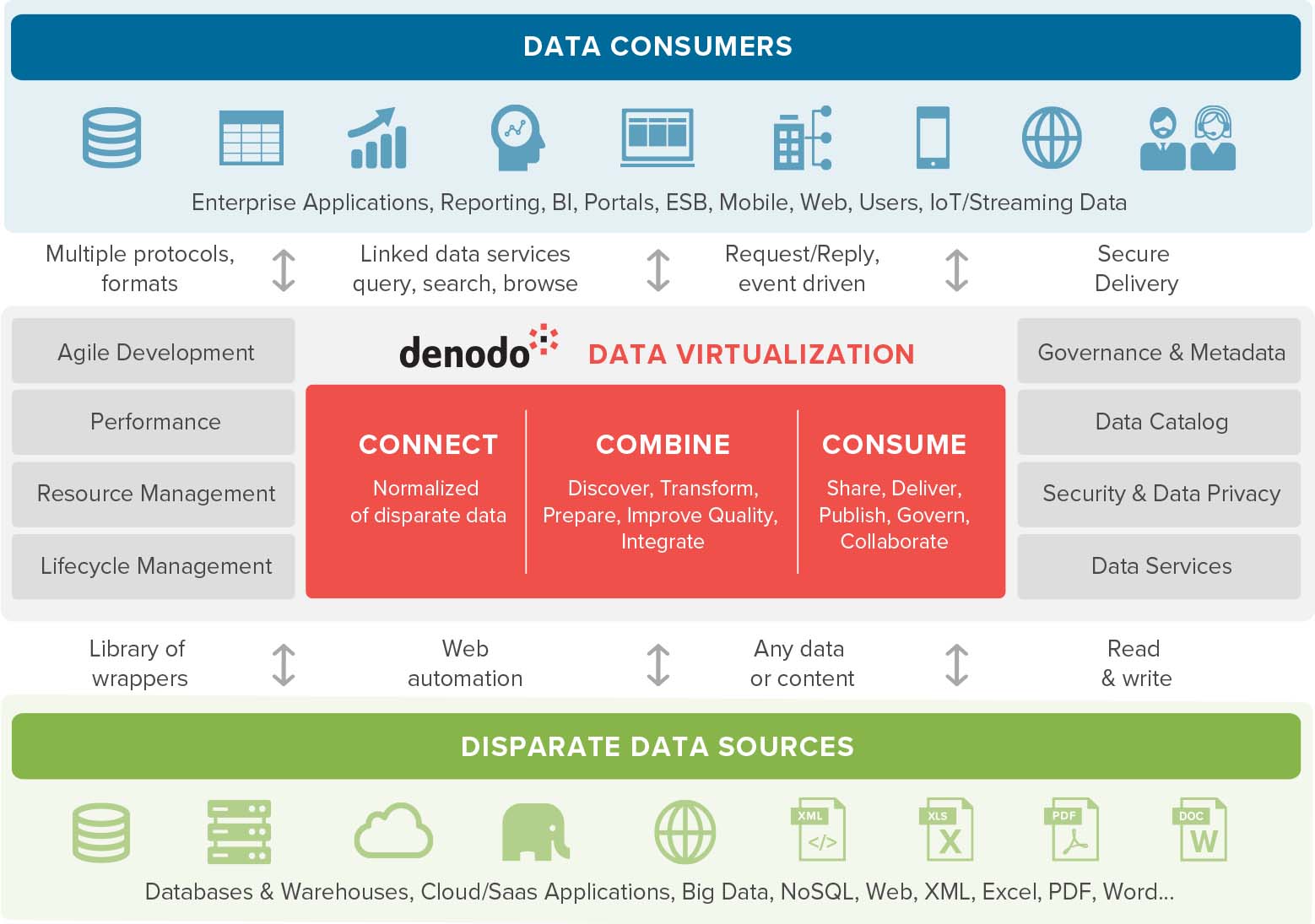 Denodo's Platform goes beyond every other data virtualization solution, offering:
Becoming a data-driven organisation
Today, most organisations need to move to become a data-driven organisation. This type of organisation understands the data they have and have the data analytics capability in place to guide proactive decision making to unlock the most business value from their data.
Some of the business value unlocked is improving customer experience, optimising business operations or reducing fraud.
In order to become a data-driven organisation, modern data architecture needs to be implemented to develop trust in reliable datasets delivered to business users.
Data virtualisation enables this by providing a single, virtual access layer across a distributed data landscape.
Do you need help with data services? Fill out this form to get in touch.
[contact-form-7 id="131" title="Contact Page Form"]